The VIP experience –
Donegal is the unspoilt crown jewel when it comes to Irish hiking outdoors. You will be personally guided for the weekend hiking through the hidden gems of Donegal with  Irelands leading mountaineer at your side Jason Black.
The exciting weekend hikes are filled with fun learning, adventure, expertise, outdoor skills training, great food, indulging treats, luxury accommodation with jaw dropping views of the coastline of the northwest of Ireland. No experience is necessary but a smile is mandatory.
This is a VIP experience and is specially reserved for a small group experience staying at Donegal's very famous Everest Lodge. Idyllically located overlooking the beautiful Hornhead and Northwest Atlantic shore line, it's simply jaw dropping beautiful and peaceful. This private weekend walking retreat is for three days and two nights full board with accommodation with expertly designed hikes daily. All 5* home cooked meals are provided and powerful after dinner accounts, pictures and footage of Jason Black's climbs on the greatest mountains on the planet.
Jason Black can tailor special packages to accommodate all physical or nutritional needs. All walks and hikes can be easily adapted in length and intensity from beginners to the most advanced outdoor enthusiast.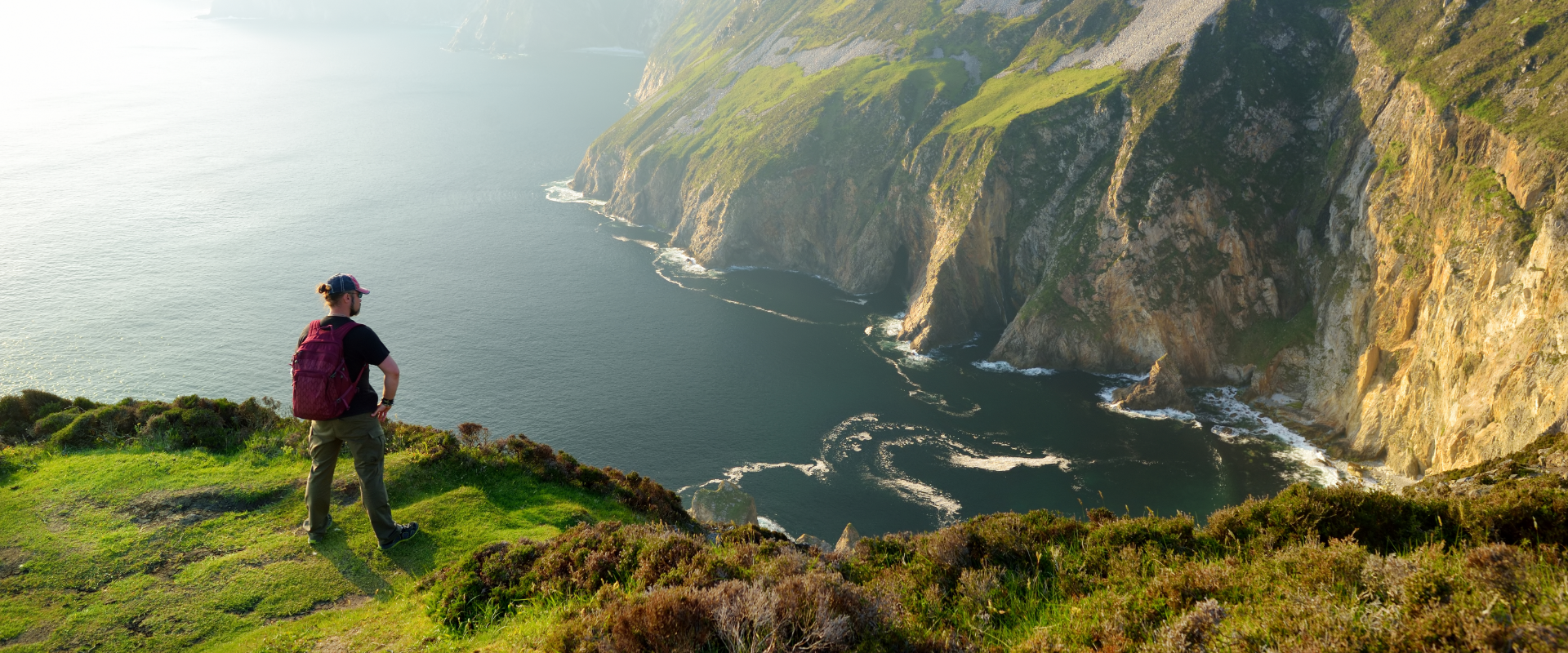 The full weekend only €349
Book Individually or as a small group.
€99 deposit on booking, pay balance on arrival.
Stay at the famous Everest Lodge
Full board basis
All your Meals are provided
Stress-free experience
Small group travel
Homemade local produce
Professionally guided
Expert designed itinerary
Outdoor principles training
Leave No Trace Training
Exclusive hidden gems
Mt Everest experience
The K2 experience
A load of laughs & fun
Beers, wine or Alcoholic beverages, however your very welcome to bring your own for dinner or relaxing at night.
Good weather.
Donegal walking weekend provides a very unique experience in a beautiful rural irish setting. 
Arriving anytime after 4pm on Friday for orientation, meet and greet and settling in to your accommodation. Dinner is at 7pm, we then discuss the weekend walking plans and head out for a night hike for 3/4hrs. 
(Loads of options) Saturday morning big breakfast early start 9am.
Full day spectacular hike and views, packed lunch provided. Dinner back at Everest lodge that evening and Jason presents climbing the mighty K2 "The stone in my shoe".
(Loads of options) Sunday morning big breakfast early start 9am, Trek until lunchtime day spectacular views hike, treats provided. Back to Everest lodge for late lunch 2.30pm, hot showers and Jason's final presentation on "The power of now" an insightful look into a powerful mindset to help achieve your goal in life. Say our goodbyes and depart for your home around 4pm.
Donegal's very famous Mountaineers Lodge.
Everest lodge is located in the heart of Donegal's adventure playground, perched on the wild atlantic way submerged in the derryveagh mountains, glenveagh national park and trails to take your breath away. It's certainly the outdoor enthusiasts ideal adventure holiday base.
The accommodation wall's speak a thousand words filled with magical photos and artifacts from expeditions to the greatestest mountains in the world. This unique property is kept in the highest standard with each spacious bedroom all ensuite with power showers. The house boasts two large sitting rooms a welcome open fire, a modern kitchen and a beautiful outside BBQ dining area. This is a very unique comfortable private weekend with everything adventure on your doorstep.